Nano H2O

Hemp

Infused Water Case 24

$59.85 - $95.76
Nano H20™ 500 mL Bottle
Alkaline formula with vitamins and minerals

Powered by unique nanotechnology for ultimate effect

Full-spectrum non-psychotropic phytocannabinoids like cannabidiol/CBD and over 75 botanical terpenes
Less Water = More Hydration with Nano H20.
With CBD Naturals Nano H20™, nutrients for energy and overall balance at the cellular level join forces with Alkaline hydration in one hemp water beverage! We add CoEnzyme Q10 for antioxidant support and Vitamin B12 for a healthy energy boost. With the Anti-Inflammatory and Antioxidant benefits of Hemp CBD in Heneplex™ full spectrum hemp essential oil complex, this combined formula delivers what you need for ultimate hydration and systemic balance.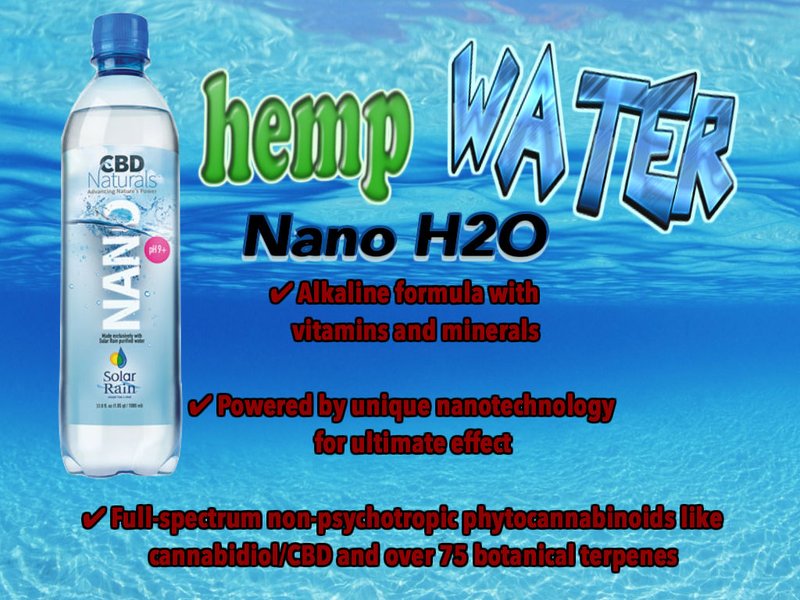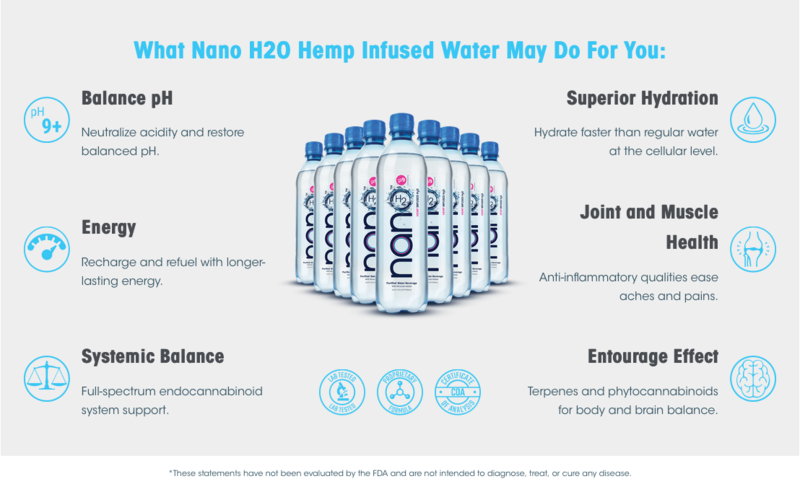 How to Use:
Drink directly from the bottle or add to your favorite beverage.
Cautions:
Always consult your medical doctor before modifying your diet or using any new product.

There are no known serious side effects from taking CBD, so you can stop or start taking it whenever you like without concern.

*Each serving contains phytocannabinoids, which include CBD and may include CBG, CBGA, CBN, CBNA, CBC, CBCA, THCV, CBDA, and CBLA. These are all completely natural and beneficial cannabinoids found in hemp