Winkin' Sun Hemp started out as an inspiration which dates back to the 1970's - 80's.
As a child we experienced the value and benefit of Hemp made clothing and a limited offering of hemp products courtesy of our parents diligent consideration for the planet at the time....Mom was an "Hemp Early adopter." ...Fast forward 35 years and In 2011 we made a conscious decision to move to a more sustainable lifestyle by changing our consumer purchasing habits towards more eco-logical products including Food, Clothing etc.
We're a family run, earth friendly, "sustainable products" business
based in Wheeling, West Virginia.
We sell a variety of Hemp products and organic cotton clothing & accessories, eco-friendly paper products, recycled/upcycled goods, hand-crafted gifts, Food, Health and Beauty products...and more.
While we strive to follow the "Made In America" mantra...Most hemp products are very difficult to obtain here in the US because of draconian laws based on fallacies about the true benefits of Agricultural Industrial Hemp.
We source Hemp products as best we can within North America and at the same time support Hemp economies from other countries. "Hemp Will Heal the World."





"Total Hemp was founded on the principle that Industrial Hemp Products should be affordable and available to everyone. The solution, in all it's forms, must be available to the People. This is not the case in today's society.
Did you know that Industrial Hemp can solve most of the problems that our Society faces today? It's True, from feeding and clothing the needy to purifying the air we breath. It's a source of clean fuel, an excellent biodegradable replacement for plastics, makes excellent building material and in all it's uses it is Eco Friendly.

I guess in short, Total Hemp is out to change Society."
TotalHemp.us Founder and CEO, Hemp Estes @www.facebook.com/Total.Hemp
Total Hemp is also the
The Cannabis Rocks Pod Tour-
An interview series that will rock your face off.

Thunderbird Productions and TotalHemp.us
Present:
The Cannabis Rocks Pod Tour-
An interview series that will rock your face off.

Hosted by:
MarieAnn Coules - Founder Hemptopia.ca
Les Zaldor - Internet Radio Guru
Visit The Cannabis Rocks Pod Tour Home Page for the latest episodes.
www.totalhemp.us/cannabisrocks

The Cannabis Rocks Pod Tour is Sponsored in part by the following quality Companies:
Hemptopia.ca : www.hemptopia.ca
Satori Movement : www.satorimovement.com
Wink'in Sun Hemp Co. : www.winkinsunhemp.com/
Hempo : www.hempo.net


Antoinette Cruz

BC Representative

of

National Indigenous Medical Cannabis Association
Antoinette is an Indigenous Activist, Cannabis Ambassador and an advocate for social and climate change. Born in Chilliwack, BC and raised with extensive knowledge of Cannabis/ Hemp and the benefits, Antoinette is bringing change to indigenous communities nation wide. In March 2017, voted in as the BC Representative of the National Indigenous Medical Cannabis Association, Antoinette is now prepared to delegate positions for the BC chapter of NIMCA named British Columbia Indigenous Cannabis Association, finalizing positions in June 2017. She also distributes a variety of Hemp products by Hemptopia Canada, Organically grown Hemp seeds, oil, protein powder to retail locations.

Antoinette has 2 decades in the industry, however only recently started using Cannabis as an alternative after being diagnosed with Ovarian cancer in 2008, and again with a mass on her liver in 2012. After requesting an MMAR license in 2008, Antoinette was immediately scheduled for surgery and the cyst was removed. Antoinette was then cleared until an ultrasound and symptoms resulted in the second diagnosis in 2012. In 2013, She was hired at Weeds as a budtender, and quickly moved up to manager. While employed at Weeds, Antoinette participated in live cannabis juicing, consuming cannabis oil, extraction workshops, learning strains, benefits, and about the MMAR system in Canada. She also had the honor of meeting many influential cannabis pioneers and mentors such as: Rick Simpson (RSO), Dr. Paul Hornby ( Hedron Labs/UBC), John Berfelo (MedTainer/Green Earth), Marcus "Bubble Man" Richardson (Bubble Bags/ Hemp Hood Lamb)

Antoinette has a deep passion for her history and the history of colonialization, she claims the biggest gift Cannabis has given her is her identity. As an Indigenous woman, granddaughter of Residential School Survivors and daughter of a 60's scoop victim, Antoinette feels first hand the negative toll Colonialism has taken on generations of indigenous peoples to present day. Antoinette is committed to health & wellness that is founded on ancient Indigenous culture and teachings. Dedicated to providing positive sustainable solutions, Antoinettes goal is to engage and educate individuals, groups and/or governments prepared to create a revenue that will provide economic independence, while supporting growing communities in crisis such as identity loss, addictions, housing, clean water, education, healthy food supply, employment, and much more.

Through her NGO, Antoinette is shifting the paradigm to bridge the gap between Indigenous Peoples, Colonial Settlers, Grassroots communities, and Government agencies to better provide opportunities for positive sustainable solutions to climate change, poverty, and the growing numbers of deaths caused by overdose whether pharmaceutical, or recreational. Cannabis is an umbrella solution to many crisis situations that Indigenous people are faced with, and Antoinette trusts her visions that Cannabis will bring unity, diversity and positive life long solutions for generations to come.

Questions and/or Comments: hempledelivery@outlook.com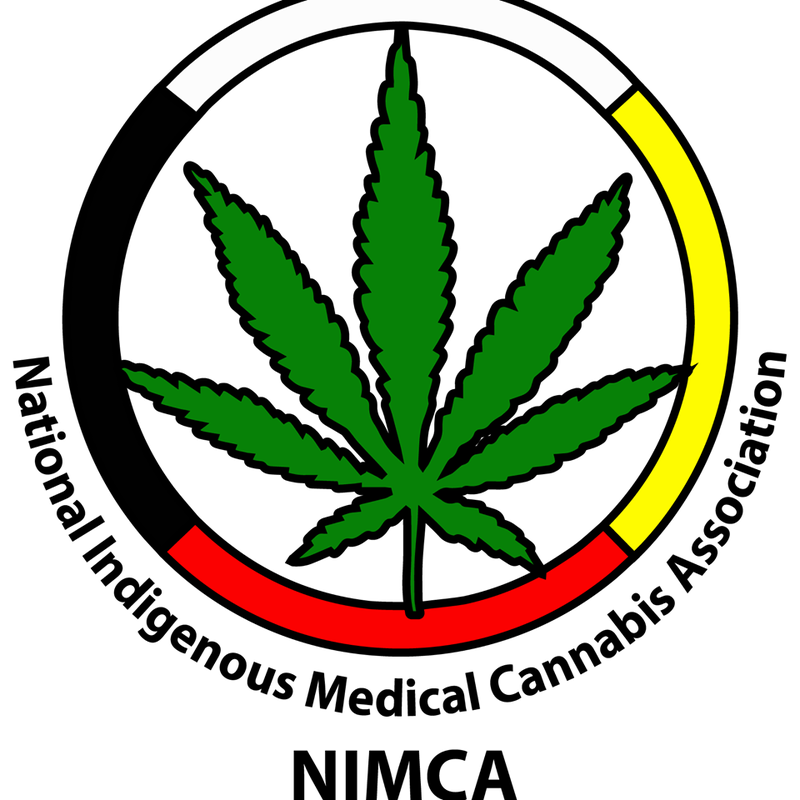 National Indigenous Medical Cannabis Association. Planting the seeds to benefit the seven generations to come.http://indigenousmedicalcannabis.org/

https://www.facebook.com/indigenousmca/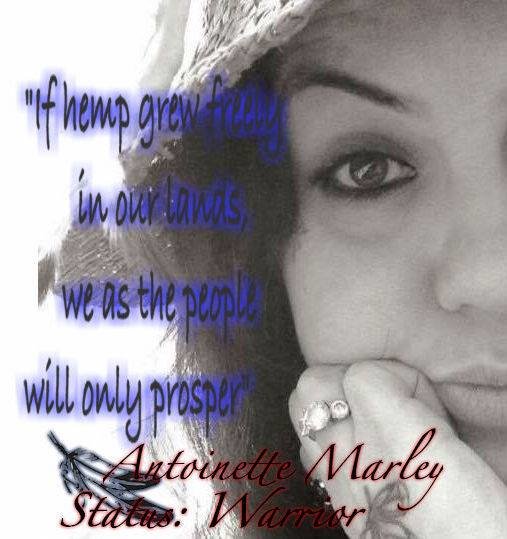 HEMPLE HOLISTIC Healing Society